Product Description
Product Introduction
Aluminum Guillemin coupling-male with latch
Size: 1 1/2″, 2″, 2 1/2″, 3″, 4″
Material: Aluminum
Parts:
male with latch
male without latch
female with latch
female without latch
hose tail with latch
hose tail without latch
cap with latch with chain
male guillemin helicoidale
hose guillemin helicoidale
Thread type:
Male thread:EN ISO 228-1,BSP
Female thread: EN ISO 228-1,BSP
Sealing:
NBR: black & standard for stainless and aluminium
EPOM: White
FPM: Green
PITE: White
GUILLXIHU (WEST LAKE) DIS. COUPLING-MALE WITH LATCH
DN
SIZE
PART#
40
1-1/2″
SZ-GUL026-AL
50
2″
SZ-GUL571-AL
65
2-1/2″
SZ-GUL571-AL
80
3″
SZ-GUL571-AL
100
4″
SZ-GUL030-AL
Guillemin couplings are widely used for the transport of liquid or viscous hydrocarbons,
biHangZhou included, chemicals or powders, except for liquefied gases and steam.
working  pressure : 16 bar.
Test pressure : 24 bar
Bursting  pressure : 48 bar.
The operating temperature range of fittings with nitrile butadiene rubber (NBR) seals is -20 ° C to + 65 ° C.
Company Profile
HangZhou CZPT Co. LTD. is a leading manufacturer and exporter of fire hose, coupling and other fire-fighting equipments in China.
Our main products: rubber CZPT fire hose, CZPT CZPT fire hose, PVC CZPT fire hose, PU CZPT fire hose. colorful fire hose, PVC/Nitrile fire hose, single jacket fire hose, double jacket fire hose and PU layflat hose. Our hose is for marine, mill, forest, fire-fighting, mine and construction.
Meanwhile, we have good cooperation with other famous international company in fire-fighting field. In 1999, we have approved ISO9000 certificate. We are also a member of FPA, CFPA.
You may be assured that we will apply you high quality and low cost products. In case you need more information on corporation and our products, please do not hesitate to contact us and we shall be very pleased to reply any of your inquiries at any time.
Workshop
Package And Shipping
Products wil be perfected protected by opp bag/Reinforced carton/stretch film/pallets. Any customized package will be acceptable.We accept ship by express including DHL/FEDEX/TNT, or ship by sea and air. Mostly we ship by sea. shipping time is within 25days by sea. Will advise exact delivery when you purchase.
Certification
Our service
Step 1:
 When you are looking for something, pls send your inquiry with details and pics to me at Made in China. I will reply at the first time(faster than other suppliers) and provide good price(at least 10% lower than others). If you are interested in our products online, contact me directly with link attached.
Step 2:
Before purchase bulk order, sample can be available and free. I will advise everything you want to know about the PO, delivery, price, shipping method, package, payment…Production will be going when everything is confirmed by you.
Step 3:
After PO received, we will send you PI and you need to pay it firstly, then we will arrange bulk production, during the period, we will send you some pics when pre-product sample is finished. 
Step 4:
Will inform you when shipping and send you pics when all goods are ready. As a professional supplier, will follow all the way until you receive the goods. Of course, inspection report will be provided. If needed, we can send products to SGS for testing.
FAQ
1. Where is your company and how many people there? How about your company?
We are based in HangZhou, China, start from 1998, sell to more than 20countries. There are totally 200-300 people in our office and factory.
2. How can you guarantee quality? 
We will confirm everything before production, beofre shipping, inspection reported will be provided. 
3. What do you provide?
We provide fire hose, coupling and fire equipments. irrigation fittings.
4. Why should we choose you?
We are the top fire hose manufacturers in Asia, we have more than 20 years experience of this industry. You will always get my quick response and good price. You will save money at the most degree from me.
What's more, quick delivery, some free sample will be acceptable.
| | |
| --- | --- |
| After-sales Service: | Excellent |
| Warranty: | All Life |
| Connection: | Male |
| Structure: | Different |
| Flexible or Rigid: | Rigid |
| Material: | Aluminum |
Samples:

US$ 2/Piece

1 Piece(Min.Order)

|
Request Sample
Customization:

Available

|

Customized Request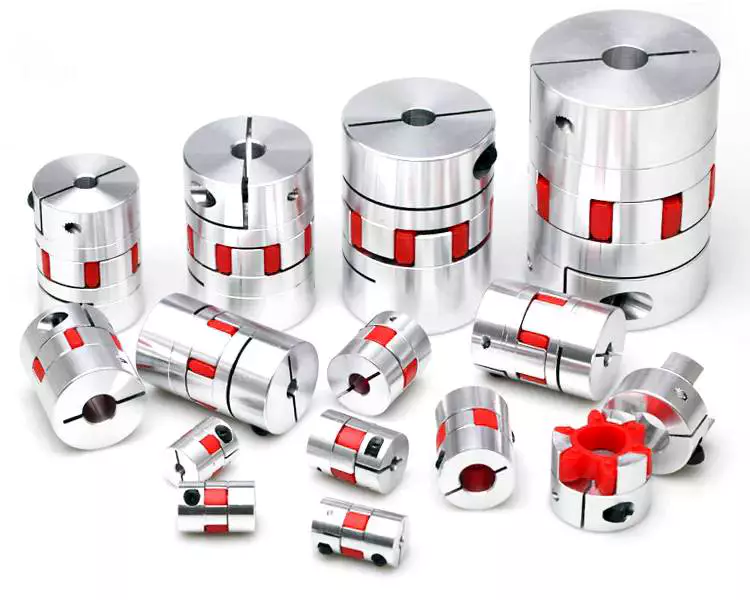 Programming With Couplings
A coupling is a mechanical device that connects two shafts together and transmits power. Its purpose is to join rotating equipment and allows some degree of end-movement or misalignment. There are many different types of couplings. It's important to choose the right one for your application.
Mechanical connection between two shafts
There are many ways to achieve mechanical connection between two shafts, including the use of a coupling. One common type is the beam coupling, which is also known as a helical coupling. It is used for transmission of torque between two shafts. This type of connection accommodates axial, parallel and angular misalignments.
The hubs and shafts of a worm gear are connected together by a coupling. This mechanical connection allows one shaft to turn another without causing a mechanical failure. This type of coupling is made from sliding or rubbing parts to transfer torque. However, the coupling is not designed to withstand jerks, so it isn't suitable for high-speed applications.
The use of a coupling is common in machinery and equipment. It helps transmit power from one drive shaft to the other, while adding mechanical flexibility. It is also useful for reducing the impact and vibration caused by misalignment. It also protects the drive shaft components from wear and tear.
A double-hook coupling can be used to provide a uniform angular velocity at the driven shaft. Another example is a double-jointed coupling. A double-jointed coupling can be used to connect shafts that are not directly intersecting. The double-jointed yoke can be used for the same purpose.
A shaft coupling is a device that maintains a strong mechanical connection between two shafts. It transfers motion from one shaft to another, at all loads and misalignments. Unlike a conventional linkage, a shaft coupling isn't designed to allow relative motion between the two shafts. Couplings often serve several purposes in a machine, but their primary use is torque and power transmission.
Functions that control the flow of another function
One of the simplest programming constructs is a function that controls the flow of another function. A function can take an argument and return a different value, but it must be ready to return before it can pass that value to another function. To do this, you can use the goto statement and the if statement. Another way to control flow is to use a conditional statement.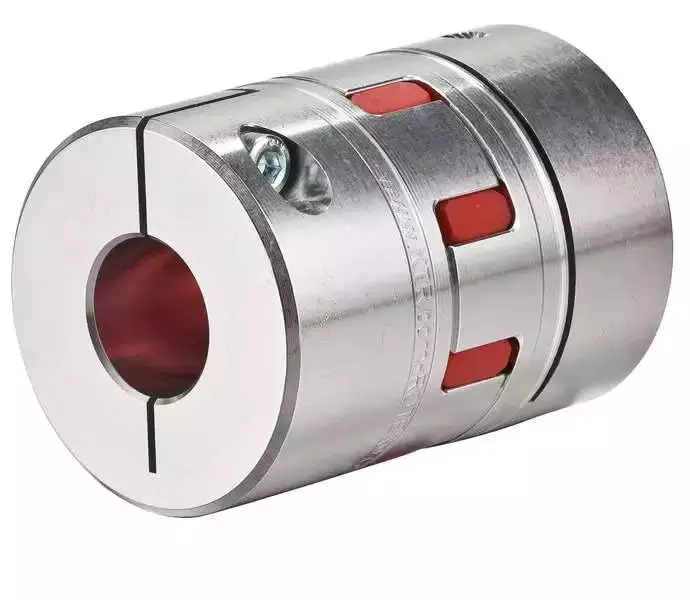 Criteria for selecting a coupling
There are several important factors to consider when choosing the right coupling. One of the most important factors is coupling stiffness, which depends on the material used and the shape. The stiffness of a coupling determines its ability to resist elastic deformation. A stiff coupling is desirable for certain types of applications, but it's undesirable for others. Stiffness can reduce the performance of a system if there's too much inertia. To avoid this, ensure that the coupling you choose is within the recommended limits.
The size of a coupling is also important. Different coupling types can accommodate different shaft sizes and shapes. Some couplings have special features, such as braking and shear pin protection. When choosing a coupling, you should also consider the type of driven equipment. If you need to connect a high-torque motor, for example, you'll want to choose a gear coupling. Likewise, a high-speed machine may require a disc coupling.
Another factor to consider when selecting a coupling is the torque rating. Despite its importance, it's often underestimated. The torque rating is defined as the torque of the coupling divided by its OD. In some cases, torque may fluctuate during a cycle, requiring a coupling with a higher torque rating.
Torsionally flexible couplings are also important to consider. Their design should be able to withstand the torque required during operation, as well as the required speed. The coupling should also have a high degree of torsional stiffness, as well as damping. Furthermore, a damping coupling can reduce the energy wasted through vibration.
The sizing of a coupling is also determined by the torque. Many engineers use torque to select the correct coupling size, but they also take into consideration torsional flexibility and torsional stiffness. For example, a shaft may be able to handle large torque without damaging the coupling, while a disk may be unable to handle large amounts of torque.
Besides torque, another important consideration in coupling selection is the cost. While a coupling may be cheaper, it may be less reliable or easier to maintain. Couplings that are difficult to service may not last as long. They may also require frequent maintenance. If that's the case, consider purchasing a coupling with a low service factor.
There are many different types of couplings. Some require additional lubrication throughout their lifetime, while others are 100% lubrication-free. An example of a 100% lubrication-free coupling is the RBI flexible coupling from CZPT. This type of coupling can significantly reduce your total cost of ownership.
In addition to the above-mentioned benefits, elastomeric couplings are low-cost and need little maintenance. While they are often cheaper than metallic couplings, they also have excellent shock absorption and vibration dampening properties. However, they are susceptible to high temperatures. Also, they are difficult to balance as an assembly, and have limited overload torque capacity.




editor by CX 2023-06-06